Ableton Live – Trance Acid Tutorial [003]
Struggle to create Trance Acid sounds that fit nicely with your track?
Unsure where to even start?
Want to know how to layer Trance Acid sounds?
Frustrated with your Trance Acids not sounding like the pros?
Wondered how you get that movement with your Acid sounds?
Struggle with knowing how to make your own Acids?
Want to learn how to gate in Sylenth1?
---
Ableton Live – Trance Acid Tutorial [003]
Welcome to the first AM Studios Ableton Live series! In this series, Allan will be going through every step in detail to show you how to make a Trance track from start to finish. This third video will cover the Trance Acid!
Getting an Acid that sits nicely with your track can be very tricky at times. Quite often you find the sounds just sounding too disconnect from the other elements, and this can make it sound unprofessional and amateur. In this in-depth tutorial, Allan will be showing you how to get that nice driving Acid that sits perfectly with the other elements.
He will be showing you how to create your Trance Acid from scratch and how to mould the sound to suit your own taste and track.
Creating a solid driving Acid section will no longer be a stressful process. No longer will you be scratching your head or wondering why your Acid sounds don't sound like the pros.
---
The video covers:
 How to create your own Acids from scratch.
 How to gate in Sylenth1.
 Gating techniques that will drive your track forward.
 Layering your acids.
 Creating depth in your Acids.
 Adding movement with LFO's.
 Choosing a layer that compliments.
 Understanding what Acids work with your style of track.
 Mixing your Trance Acid layers together.
 Fine-tuning EQ and ducking techniques.
 Automation, Delay & Reverb techniques for your Acids.
+ much more!
---
Video Duration:
72 Minutes
---
Your Tutor
Allan Morrow – International Trance DJ/Producer. Tracks signed to labels such as Armada, Blackhole Recordings, Discover Records, FSOE, Kearnage Recordings, Mental Asylum Records, Pure Trance, Outburst Records & Many more!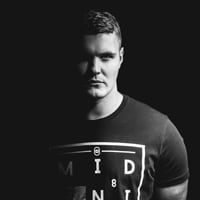 ---
I don't use Ableton Live I use a different DAW. Can I still use this video?
Yes, all the technique you will learn in these videos you can be implemented into your own DAW using your own unique DAWs plugins.
---
What software synths or plugins are used in this video?
Ableton Live 10 Suite plugins.
Sylenth1
***Please note the above plugins and samples are not essential as you can use any of your preferred plugins or samples to re-create your own unique sounds.
---
For more tutorials check them out here