Trance Reverb FX | Trance Tutorial | Call & Response
Hi everyone!
Today I was drafting up some ideas for a new Trance track, and I came across a cool reverb FX trick that you can use to get a nice call and response for your Trance plucks.
This is something that I haven't done before, so I decided to share this with you guys in case it could help you come up with some cool ideas also!
Let me know in the comments below if you do anything like this to create effects with your reverbs or any other sounds!
Soundbanks used in the preview…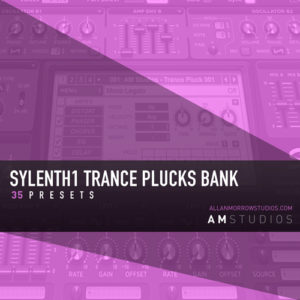 Join the AM Studios production community for FREE below for exclusive production tips and trick like the one above!