Allan Morrow – Creating & Layering Trance Pads Tutorial [2+ Hours]
This Allan Morrow – Creating & Layering Trance Pads Tutorial [2+ Hours] will show you exactly how Allan Morrow creates his pads and how he layers them to reach a professional 3D soundscape.
There are many different ways of creating and layering Trance pads, but in this in-depth video, you will see how Allan approaches this and the reason why he approaches it this way. In this tutorial, you will see the simple yet effective way of creating complex pads without it being a complicated process. Pads in Trance are an essential element and shouldn't be overlooked. To gain more knowledge on how to layer your pads then look no further. Professional and emotional sounding Trance pads done with ease.
The video covers:
– Creating pads through multiple channels.
– Harmonising pads and building chord structures.
– Experimenting with pads pattern to creating interesting structures and progressions.
– Selecting sounds for your sub pad and other pads layers.
– EQ, panning & FX.
– Working with alternating pads (Unique pad idea)
– Layering trance pads and harmonies.
– Positioning pads in the mix and stereo field.
– Automation and movement.
– Separating layers with precise octave selection.
– Creating more movement and character to your pads.
& much, much more!
Your Tutor…
Allan Morrow – International Trance DJ/Producer. Tracks signed to labels such as Armada, Blackhole Recordings, Discover Records, Kearnage Recordings, Mental Asylum Records, Pure Trance, Outburst Records & Many more!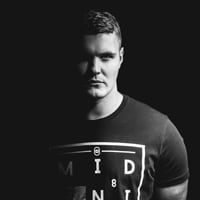 I don't use Logic Pro X I use a different DAW. Can I still use this video?
Yes, all the technique you will learn in these videos can be implemented into your own DAW.
What software synths or plugins are used in this video?
The tutorial is done using only Logic Pro X plugins, Sylenth1 & Spire. You can use any synths of your choice though when creating and layering Trance pads.
For more tutorials check them out here
To listen on Soundcloud check here