Allan Morrow – Tech Trance Arrangement Video Tutorial [110 Minute]
Struggle with your Tech Trance arrangement? Stuck in a loop and can't move forward to get your tracks finished?
This Allan Morrow – Tech Trance Arrangement Video Tutorial [110 Minute] is the next episode in the Tech Trance Series. In this episode, you will see how Allan uses the elements he has created in the previous episodes to start to build the full structure for his track. By doing this, you can then go back to essential sections in your tracks like your builds, bridge, breakdown and drop to tune in more fine detail.
---
The video covers:
Understanding which elements to use in each section.
How to keep the listener engaged.
Referencing.
Understanding which sounds work where and why.
Laying out your breakdown, build-ups, and drops & preparing your track ready for the transitions.
How to introduce elements.
Changing sounds around to see which ones work best.
& much, much more within this Tech Trance Arrangement video!
---
Your Tutor…
Allan Morrow – International Trance DJ/Producer. Tracks signed to labels such as Armada, Blackhole Recordings, Discover Records, Kearnage Recordings, Mental Asylum Records, Pure Trance, Outburst Records & Many more!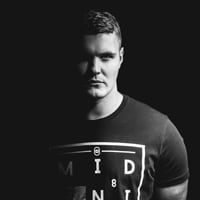 ---
I don't use Logic Pro X I use a different DAW. Can I still use this video?
Yes, all the technique you will learn in this video you can implement into your own DAW.
---
What software synths or plugins are used in this video?
The tutorial is done using only Logic Pro X plugins, LFO tool, & Sylenth but you can use any of your preferred plugins.
For more tutorials check them out here
To listen on Soundcloud check here