Allan Morrow – Tech Trance Acid Video Tutorial [90 mins]
This Allan Morrow – Tech Trance Acid Video Tutorial [005] [90 mins] will show you how Allan Morrow creates Acid sounds for his Tech Trance style tracks.
Having Acid sounds in your track is a great way to create drive, atmosphere and movement. Watch as Allan creates acid to suit his track and see how he gets them to fit with the sounds around them. This tutorial is not pre-planned so you will see some of the everyday issues that producers can come up against and how to overcome them.
---
The video covers:
– Note selection.
– Which Acid sounds to use.
– Creating Acid patterns & grooves.
– Manipulating parameters to make your acids fit.
– Applying EQ, sidechaining, panning & FX.
– Getting the groove to fit with the rest of the track.
– Layering Acid sounds.
– Creating Acid stabs to keep your track interesting. Call & Return Acids.
– Getting the groove of your stabs to work with your other stabs.
– Applying FX and processing to your stabs.
– Coming across issues and figuring how to overcome them.
– Mixing your acids with the track & getting them to suit.
& much, much more!
***16 Acid Sylenth1 presets included for FREE!
---
Your Tutor…
Allan Morrow – International Trance DJ/Producer. Tracks signed to labels such as Armada, Blackhole Recordings, Discover Records, Kearnage Recordings, Mental Asylum Records, Pure Trance, Outburst Records & Many more!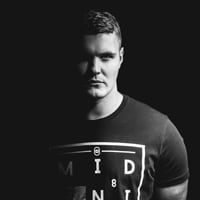 ---
I don't use Logic Pro X I use a different DAW. Can I still use this video?
Yes, all the technique you will learn in these videos can be implemented into your own DAW.
---
What software synths or plugins are used in this video?
The tutorial is done using only Logic Pro X plugins, Sylenth1 & LFO tool (Any sidechain tool of your choice can be used) but any plugins can be used to re-create your own Tech Trance Acids.
For more tutorials check them out here
To listen on Soundcloud check here