Allan Morrow – Prepping For Your Trance Tracks [50 mins]
Not sure how to start a track?
Not sure which elements to create first?
Struggle with structure?
Getting stuck in the loop?
Not sure if you should get the layers mixed before you move on?
Not sure if your kick and bass will work with your melody progression?
Want to save yourself time and less stress when you realise something doesn't work down the line?
Going back and forth with writing and arranging vs mixing?
If any of the above is you, then look no further. Allan Morrow has been producing for nearly ten years now and has come across many struggles when it comes to the above scenarios. After coming across all of the above issues he has found a great way to overcome them all along with a great formula and strategy to keep you moving with your tracks and to help you get them finished with minimal headaches.
Learn how to prep yourself for a track and get them finished much faster!
Your Tutor
Allan Morrow – Internation Trance DJ/Producer. Tracks signed to labels such as Armada, Blackhole Recordings, Discover Records, Kearnage Recordings, Mental Asylum Records, Pure Trance, Outburst Records & Many more!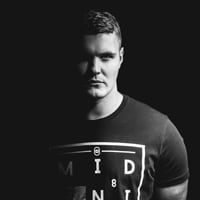 I don't use Logic Pro X I use a different DAW. Can I still use this video?
Yes, all the technique you will learn in these videos you can be implemented into your own DAW using your own unique DAWs plugins.
What software synths or plugins are used in this video?
The tutorial is done using only Logic Pro X & Samples but, you can use any DAW and samples you like.
For more tutorials check them out here