I
Allan Morrow – Tech Trance Track Mixdown Tutorial (157 mins)
Does your track sound muddy?
Are the elements not clear and punchy??
Do your tracks sound bad next to the pros?
Do you have great ideas but your mixdowns are letting them down?
---
Tech Trance Track Mixdown
Having a poor mixdown can be very frustrating when it comes to producing. You have spent all this time on the arrangement & creating great ideas like your melody and bass, and your track is fantastic, but the mixdown is just letting it down.
Are you sending tracks to labels and getting rejected because "It's not quite there yet".
A lot of the time, this will be due to the mixdown. Labels don't have the time to go over every part of why your mixdown isn't there yet, so will just reject the track instead.
When you learn to mixdown your tracks, the production process becomes so much more fun! No longer will you be stuck in a loop tweaking a kick and bass all day to realise it now sounds worse than it did in the morning. Allan Morrow spent over a year solely learning how to mixdown tracks because once you know how to do it, you can concentrate on the fun stuff.
In this tutorial, you will be able to see how Allan approaches his mixdowns to get the best sound possible. He will go through every individual track with you in detail and show you the processes of getting that professional sound.
Mixing down your tracks properly is what creates clarity, punch, stereo width and overall sound, so don't be lazy with it. There isn't any point spending so much time on a track to then ruin it with a poor mixdown.
Watch Allan in this Tech Trance Track Mixdown Tutorial shows you how to clean up your mix very quickly. This will save you so much time in the long run!
Not producing Tech Trance? The Techniques in this tutorial will still help you in any mixdown situations!
---
The video covers:
– Getting the best sound out of each individual channel.
– Levelling your sounds for a nice balanced mix.
– How to identify issues in your mix & how to fix them.
– How to solve phasing issues.
– Creating space for each element.
– EQ and techniques for clashing elements.
– Analysing your audio to identify the problem areas in your mix.
– Panning & Mono mixing.
& much, much more!
---
Your Tutor…
Allan Morrow – International Trance DJ/Producer. Tracks signed to labels such as Armada, Blackhole Recordings, Discover Records, FSOE, Kearnage Recordings, Mental Asylum Records, Pure Trance, Outburst Records & Many more!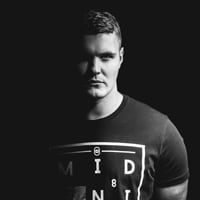 ---
I don't use Logic Pro X I use a different DAW. Can I still use this video?
Yes, all the technique you will learn in this video you can implement into your own DAW.
---
What software synths or plugins are used in this video?
The tutorial is done using only Logic Pro X plugins & LFO tool & other free plugins, but you can use any of your preferred plugins to mimic the techniques used.
For more tutorials check them out here
For the rest of the Tech Trance series check here