Layering & Depth Tutorial [Trance Leads, Trance pads, Trance Bass & Trance Percussion]
Does your track sound too 2D?
Is your track lacking depth?
Do you know what adding depth means?
Are your mixdowns not sounding professional?
Do you not know how to layer your sounds properly?
---
So your Trance Leads, Pads, Bass or full track is lacking depth & you want to know how to layer & add depth correctly?
Layering isn't just a case of stacking a bunch of sounds on top of each other and hoping it sounds bigger and better. Doing this will only create more mixing issues and can cause sounds to cancel each other out. We don't want that.
We want layering done correctly, whether that's layering your Trance leads, Percussion or Bass line, so that when done correctly you will transform your track from an amateur sound to a professional one while also adding heaps of depth to your mix.
Those label A&Rs will hear if your track is lacking depth and is appropriately layered. So it's your call on if you want to minimise those rejection emails.
The methods and techniques taught in this in-depth Trance tutorial changed my whole way of mixing and massively improved my overall sound. You will be kicking yourself once you watch this wondering why you never thought of it.
---
The video covers:
– Adding depth to your presets/sounds.
– Understanding where depth is needed.
– Manipulating presets for better layering.
– Auditioning Layers.
– Understanding which layers work together & why.
– Layering Trance leads, Trance Percussion, Trance Pads & FX.
– Working on layering combinations.
– Working with EQ to add more dynamics.
– Working with Waveforms for better layering.
& much, much more!
---
Your Tutor…
Allan Morrow – International Trance DJ/Producer. Tracks signed to labels such as Armada, Blackhole Recordings, Discover Records, Kearnage Recordings, Mental Asylum Records, Pure Trance, FSOE, Outburst Records & Many more!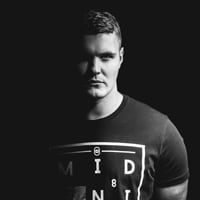 ---
I don't use Logic Pro X I use a different DAW. Can I still use this video?
Yes, all the technique you will learn in these videos can be implemented into your own DAW.
---
What software synths or plugins are used in this video?
The tutorial is done using only Logic Pro X plugins, LFO Tool, Sylenth (These synths aren't needed though for this tutorial. You can use any synth of your choice.)
---
For more tutorials check them out here
To listen on Soundcloud check here