Allan Morrow – Trance Oneshots & FX Video Tutorial [135mins]
This Allan Morrow – Trance Oneshots & FX video tutorial will show you exactly how Allan Morrow creates his Oneshots & FX for a driving Trance track.
When having a kick and bass just playing on its own it's great to complement it with some Oneshots & FX to fill out space and create some atmosphere & interest. When trying to recreate some of the effects you hear in modern Trance tracks it can be very confusing unless you know how. Watch as Allan shows you how to make it a much easier process with this in-depth video tutorial.
---
The video covers:
– Mapping out where the FX & Oneshots go.
– Choosing your FX to fit your track.
– Manipulating samples to make them your own.
– Effecting your FX so they cohesively work together.
– EQ, panning & FX.
– FX structure & layout.
– Re-sampling.
– Creating effects from other parts of your track.
– Transition FX.
– Creating a groove with your FX.
– Choosing a drive effect.
& much, much more!
***Please note the kick and bass in the audio sample isn't created in the video tutorial.
---
Your Tutor…
Allan Morrow – International Trance DJ/Producer. Tracks signed to labels such as Armada, Blackhole Recordings, Discover Records, Kearnage Recordings, Mental Asylum Records, Pure Trance, Outburst Records & Many more!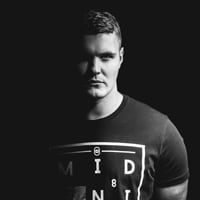 ---
I don't use Logic Pro X I use a different DAW. Can I still use this video?
Yes, all the technique you will learn in these videos can be implemented into your own DAW.
---
What software synths or plugins are used in this video?
The tutorial is done using only Logic Pro X plugins, Sylenth1, Kick Start, & Samples but you can use any VST's, Sidechain tool or samples you like to re-create.
For more tutorials check them out here.