Ableton Live – Trance FX Tutorial [006]
Do you want to be able to create your own Trance FX because the ones you have just don't suit your track?
Are you struggling to find risers that are not long enough for your build-ups?
Have you got areas of a track that seem empty and you are not sure how to fill them out?
Do you feel your impacts are failing to have any power?
Are you listening to professional tracks and wondering how they have that professional sound?
Are you wanting to create your own unique FX?

---
Trance FX lacking?
Welcome to the next episode in the Ableton Live Trance Production Course were ill be making a Trance track from scratch!
In this episode, ill be going over the FX!
Do you ever listen to your tracks and wonder why the impacts don't have power or wonder why sections of your tracks sound empty and not full? A lot of this is to do with the effects that you are using (or not using for that matter) and how you go about layering them.
To get that professional sound that the big labels are after you need to have depth and power to your effects, and they need to work with your tracks and not just sound random, with zero relevance to the sounds you are making.
Just pulling in random effects with no strategy or understanding of what works is going to end in weak impacts and huge anti-climaxes. No one ever said "The anticlimax in that drop is amazing!" right?!
So how can this tutorial help? Well, In this tutorial, I am going to be guiding you through the process of creating effective Trance FX that sound cohesive and work well with your track. I'm going to be showing you how to create FX from other elements in your tracks and showing you how to create bigger impacts with the use of FX layering, manipulating and other powerful techniques that will instantly transform your sound.
Check out everything that's is covered in detail in the video below!
Oh, and I'll also be showing you how to create unique atmospheric FX hits from presets you probably never thought of using before! 

---
The Trance FX Tutorial covers:
Effects worked on include: Risers, Impacts, One-Shots, Atmosphere, Downsweeps, Clap & more.
How to create rise & fall gate effects from other sounds in your tracks.
How to create custom length risers to suit your track.
Creating unique atmospheric FX hits from presets you probably won't have thought to use before.
Using a clap to add more impact.
Adding more depth to your impacts through layering techniques.
What sounds to look out for to create even more power.
Using effects chains to create unique textures.
Manipulating delays so that your effects sit properly in your mix.
Testing effects in different scenarios.
Mixing, Fine-tuning, EQing and levelling.
Manipulating a sample to make it your own.
Creating atmosphere with effects.
Using return channels to manipulate effects.
Using different effects to help your effects sit properly with your mix.
+ much more!
---
What makes AM Studios tutorials different from the rest? 
There is no set way to produce music, and you are always going to come up against issues and creative blocks. In these tutorials, there are no pre-planned sounds, and everything is done in real-time so that you get to see any problems that come up and how to overcome them.
This is a much better way to learn than watching sounds that already fit, fall right in to place. We all know that is not how producing music works in the real world! Watching in real-time will equip you with the skills and understanding of how to overcome any particular issues that arise. It will show you different ways to tackle it, so you don't quit and instead come out of the studio with completed projects.
---
Video Duration:
120 Minutes

---
Your Tutor
Allan Morrow – International Trance DJ/Producer. Tracks signed to labels such as Armada, Blackhole Recordings, Discover Records, FSOE, Kearnage Recordings, Mental Asylum Records, Pure Trance, Outburst Records & Many more!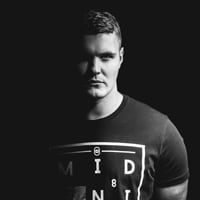 ---
I don't use Ableton Live I use a different DAW. Can I still use this video?
Yes, all the technique you will learn in these videos can be implemented into your own DAW using your own unique DAWs plugins.
---
What software synths or plugins are used in this video?
Ableton Live 10 Suite plugins.
Sylenth1
LFO Tool
***Please note the above plugins or DAW are not essential as you can use any of your preferred plugins or samples to re-create your own unique sounds.
---
Instantly download your copy now and start taking your Trance FX to a new level! 
Check out the other videos in the Ableton series HERE