Ableton Live – Trance Plucks (Intro, Tension, Call & Response) Tutorial [005]
Not sure how to create pro-sounding intro plucks for your Trance tracks?
Do you not know what notes will work well with your Trance plucks?
Are you wanting to have intro plucks that work cohesively across your track?
Do you want to know how to make simple plucks interesting?
Are you feeling frustrated that your plucks are not sitting properly in your mix?
Do you feel stuck when it comes to creating plucks that harmonise with your track?
---
Ableton Live – Trance Pluck Tutorial  [005]
Welcome to the next episode in the Ableton Live series where ill be making a Trance track from scratch!
In this episode, ill be going over the intro Trance plucks, Tension plucks, Call & Response & more!
Intro plucks are a great way to keep your intros from sounding repetitive and stagnant. They create tension, movement and uniqueness to your track, and can be used to help build the track.
In this tutorial, I'm going to be going over every element and the reasoning behind all of my decisions, so that you have a full understanding of what I am doing and why.
I'll also be showing you some great tips for speeding up your workflow and showing you how to sit your sounds nicely in the mix!
"Creating call and response plucks will keep your intros interesting while creating emotion and harmony."
---
The Trance Plucks Tutorial covers:
Creating your main drive pluck.
Call & response plucks for a unique sound.
Tension Plucks.
Creating unique sounding intro plucks.
Testing & Audition plucks to see what works.
Tips and Tricks for faster workflow.
Creating movement with delays & other effects.
Understanding what sounds will work & why.
Getting a groove that fits the rest of your track.
Mixing, Fine-tuning, EQing and levelling.
Getting your plucks to work together.
Adding contrast with your plucks to create depth.
+ much more!
---
What makes AM Studios tutorials different from the rest? 
There is no set way to produce music, and you are always going to come up against issues and creative blocks. In these tutorials, there are no pre-planned sounds, and everything is done in real-time so that you get to see any problems that come up and how to overcome them.
This is a much better way to learn than watching sounds that already fit, fall right in to place. We all know that is not how producing music works in the real world! Watching in real-time will equip you with the skills and understanding of how to overcome any particular issues that arise. It will show you different ways to tackle it so you don't quit and instead come out of the studio with completed projects.
---
Video Duration:
120 Minutes
---
Your Tutor
Allan Morrow – International Trance DJ/Producer. Tracks signed to labels such as Armada, Blackhole Recordings, Discover Records, FSOE, Kearnage Recordings, Mental Asylum Records, Pure Trance, Outburst Records & Many more!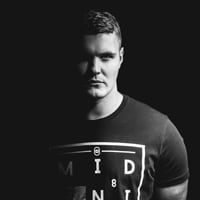 ---
I don't use Ableton Live I use a different DAW. Can I still use this video?
Yes, all the technique you will learn in these videos can be implemented into your own DAW using your own unique DAWs plugins.
---
What software synths or plugins are used in this video?
Ableton Live 10 Suite plugins.
Sylenth1
LFO Tool
Voxengo Span (FREE Plugin)
***Please note the above plugins or DAW are not essential as you can use any of your preferred plugins or samples to re-create your own unique sounds.
Get inspired with the Trance Pluck MIDI & Trance Plucks for Sylenth1
Check out the other videos in the Ableton series HERE