Ableton Live – Trance Percussion Tutorial [004]
Struggle with getting clean and crisp Trance percussion?
Not sure what effects to use to make your Trance Percussion sound pro?
Want to know what sounds to look out for when choosing your percussion sounds?
Struggle to get a nice groove in your tracks?
Frustrated because your percussion doesn't suit your style of Trance track?
Can't get your tracks signed due to poor percussion?
---
Ableton Live – Trance Percussion Tutorial [004]
Welcome to the first AM Studios Ableton Live series! In this series, Allan will be going through every step in detail to show you how to make a Trance track from start to finish. This fourth video will cover the Trance Percussion!
Getting your percussion to sit nice and tight with the rest of your track can sometimes be very difficult when you don't know what you are looking for in terms of the right sounds, and how to fit them properly in your mix.
In this tutorial, Allan will be explaining in a great deal of depth what sounds are needed for this particular style of track and why. Choosing the right sounds is very important to get that pro sound, especially with percussion as if you use the wrong sounds, they can stick out like a sore thumb!
Allan will be going over Trance percussion elements such as your clap, hi-hats, ride, percussion effect hits & percussion loops. He will be showing you the effects used and why he uses them to create that pro-sound, and he will also be showing you how he balances out percussion not to have an unbalanced mix + much more tips and tricks!
All of this will be done in real-time with no pre-planned sounds so you can see the full process as though you were doing it in your studio!
---
The Trance Percussion video covers:
 Choosing the right samples for your track.
 Using Drum racks to speed up your process.
 Understanding what characteristics make a suitable sample.
 How to use FX on your Trance percussion.
 Creating a groove through different methods.
 Adding movement with delays & other effects.
 EQing your reverb for a better sound.
 Understanding levels of your percussion.
 How to separate percussion sounds that sit in the same place.
 Mixing, Fine-tuning, EQing and levelling.
 Balancing the frequency range on your percussion.
 Creating unique textures through percussion effect hits.
+ much more!
---
Video Duration:
100 Minutes
---
Your Tutor
Allan Morrow – International Trance DJ/Producer. Tracks signed to labels such as Armada, Blackhole Recordings, Discover Records, FSOE, Kearnage Recordings, Mental Asylum Records, Pure Trance, Outburst Records & Many more!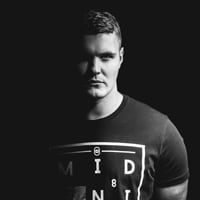 ---
I don't use Ableton Live I use a different DAW. Can I still use this video?
Yes, all the technique you will learn in these videos can be implemented into your own DAW using your own unique DAWs plugins.
---
What software synths or plugins are used in this video?
Ableton Live 10 Suite plugins.
Voxengo SPAN (Free Plugin)
LFO Tool
Samples
***Please note the above plugins and samples are not essential as you can use any of your preferred plugins or samples to re-create your own unique sounds.
---
For more tutorials check them out HERE
Check out the other videos in the Ableton series HERE