Ableton Live –  Trance Melody & Breakdown Tutorial [002]
Does your melody not create enough emotion?
Are you struggling to get your melody to evolve?
Do you want to learn how to tweak your sounds to fit perfectly?
Are you overwhelmed by music theory?
Do you want to know which parts of your progression to change to keep your breakdown interesting?
Do your sounds not sound professional and big?
Are you looking for guidance so that you can sign your tracks to big labels?
---
Ableton Live – Trance Melody & Breakdown Tutorial [002]
Welcome to the second episode in the creating of a Trance Track in Ableton Live! In this episode, ill be coving the Trance Melody & Breakdown!
So you're sat at your studio computer wanting to create an amazing breakdown that gives your listener's goosebumps, but you open up the project then blank… Nothing comes out!
Writer's block has hit hard, and you have no idea where to start!
Well… this tutorial is going to allow you to push through those times, and build an epic breakdown from the ground up.
For me, its always been about the order I do things in when it comes to getting stuff done in the studio, and the breakdown is no different. In this Ableton Live Trance Melody & Breakdown tutorial, I am going to show you the exact order in which I add & mix elements so that you can build that epic professional breakdown you want in just a few hours.
After the great success of the first tutorial in this series (Ableton 10 – Trance Kick & Bass – Check it out here), this is the next step I take to building the foundations of the track so that I don't run into writer's block later on in the project. The Melody & Breakdown is what makes Trance…Trance, So this is a pretty important part, if not THE MOST IMPORTANT part of any Trance track.
In this tutorial I'm going to be walking you through every step of the process – the writing, sound design, arrangement and mixing, and all of this will be done in real-time so you can see every tweak and change that's made along the way, with the reasons as to why I am doing what I am doing.
This will, in return, help to you learn much faster as a producer, as you do not just see pre-planned sounds fit right in to place. You are now going to know what to do to fix the sounds!
Having a solid break down is essential for those big label signing, so if you find that your breakdowns are lacking emotion, aren't big enough, don't evolve nicely, or you simply have no idea where even to start, be sure to check this out!
---
The video covers:
 Building your progression.
 Creating & designing a sub-bass sound that sounds deep and fat.
 Writing the groove of your melody.
 Creating a harmony melody.
 Evolving your melody & keeping it interesting.
 Creating your pluck and lead sounds using sound design.
 Layering your leads to fit nicely and sound professional.
 Adding a human feel to your melody.
 Creating harmony pads to fit your melody.
 Fine-tuning your sounds to fit properly in the mix.
 Adding effects to make your sound huge.
+ much more!
---
Video Duration:
150 Minutes
---
Your Tutor
Allan Morrow – International Trance DJ/Producer. Tracks signed to labels such as Armada, Blackhole Recordings, Discover Records, FSOE, Kearnage Recordings, Mental Asylum Records, Pure Trance, Outburst Records & Many more!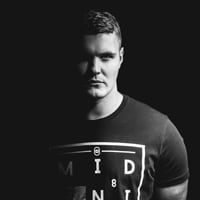 ---
I don't use Ableton Live I use a different DAW. Can I still use this video?
Yes, all the technique you will learn in these videos you can be implemented into your own DAW using your own unique DAWs plugins.
---
What software synths or plugins are used in this video?
Ableton Live 10 Suite plugins
Spire
Audio Samples
***Please note the above plugins and samples are not essential as you can use any of your preferred plugins or samples to re-create your own unique sounds.
---
For more tutorials check them out here