Allan Morrow – Tech Trance Percussion 003 Video Tutorial [1 hr 53 mins]
This Allan Morrow – Tech Trance Percussion Video Tutorial [1 hr 53 mins] will show you exactly how Allan Morrow goes about creating percussion for a Tech-Trance track.
Struggling with the groove in your track? Having a solid groove is essential when it comes to making people dance and create movement inside your tracks. This video will walk you through the process of creating a nice groove using percussive loops and sounds for that all-important drive. If you struggle with creating your own unique sounding percussion and groove then watch how easy Allan makes it look!
---
The video covers:
– Using scratch samples to create percussion hits.
– Manipulating loops to make them your own.
– Pitching and sitting correctly in the mix.
– Creating unique percussion "call" & "answer" hits
– Applying EQ & FX.
– Using FX to make your percussion unique.
– Understanding what sounds right and wrong.
– Auditioning sounds
– Taking different routes to get the right sound & knowing when to delete a sound.
– Layering.
– Panning & separating percussion for a cleaner mix.
– Levelling.
& much, much more!
---
Your Tutor…
Allan Morrow – International Trance DJ/Producer. Tracks signed to labels such as Armada, Blackhole Recordings, Discover Records, Kearnage Recordings, Mental Asylum Records, Pure Trance, Outburst Records & Many more!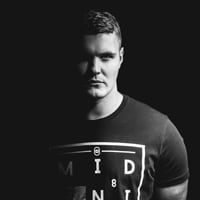 ---
I don't use Logic Pro X I use a different DAW. Can I still use this video?
Yes, all the technique you will learn in these videos can be implemented into your own DAW.
---
What software synths or plugins are used in this video?
The tutorial is done using only Logic Pro X plugins, LFO tool, Adam Szabo Phazor (Free Phaser but you can use any) Soundspot Fat Filter (Free Filter but you can use any) & Samples but you can use any of your own samples or plugins to re-create your own groove and percussion.
---
For more tutorials check them out here
To listen on Soundcloud check here