Allan Morrow – Tech Trance Vocal Chops & Stabs 004 Video Tutorial [1 hr 30 mins]
This Allan Morrow – Tech Trance Vocal Chops & Stabs Video Tutorial [1 hr 30 mins] will show you exactly how Allan Morrow goes about creating groovy vocal chops & stabs for his tracks.
Vocal chops are a great way to add extra groove to your tracks as well as giving your tracks some extra character and personality. Adding stabs to your tracks can also add extra groove and also help fill out your tracks with extra atmosphere and movement. In this 1 hour 30 minute video, you will see step by step how Allan creates groove within his tracks by making the stabs and vocal chops work together in harmony.
---
The video covers:
– Using vocal loops to help create grooves for your own.
– Manipulating loops to make them your own.
– Pitching and rearranging vocal loops to sit in your mix correctly.
– Creating your own vocal loops from individual hits.
– Applying EQ, sidechaining, panning & FX.
– Using FX to make your vocal loops unique.
– Creating a groove with your vocal loops.
– Creating big techy stabs & knowing which sounds to use.
– Getting the groove of your stabs to work with your vocal loops.
– Applying FX and processing to your stabs.
– Using reverb techniques to create a nice stab hit.
– Changing oscillators to shape the sound of the stabs.
& much, much more!
---
Your Tutor…
Allan Morrow – International Trance DJ/Producer. Tracks signed to labels such as Armada, Blackhole Recordings, Discover Records, Kearnage Recordings, Mental Asylum Records, Pure Trance, Outburst Records & Many more!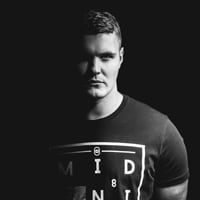 ---
I don't use Logic Pro X I use a different DAW. Can I still use this video?
Yes, all the technique you will learn in these videos can be implemented into your own DAW.
---
What software synths or plugins are used in this video?
The tutorial is done using only Logic Pro X plugins, Sylenth1, LFO tool & Kick Start (Any sidechain tool of your choice can be used) & Samples but you can use any of your own samples or plugins to re-create your own Tech Trance vocal chops & stabs
---
For more tutorials check them out here
To listen on Soundcloud check here