Uplifting Trance Kick & Bass Tutorial 
Tired of your kick and bass not sounding the way you want it too?
Are the sounds you are selecting not right for the sound you are going for?
Wanting your kick to punch through like the pros?
Not sure how to parallel compress for a fat low end?
Sick of having a thin mid bass?
Tired of watching tutorials that don't explain why they are doing what they are doing?

---
Uplifting Trance Kick & Bass Tutorial 
Welcome to the Uplifting Trance Kick & Bass tutorial!
Getting a professional Trance Kick & Bass sitting nice and balanced can be tricky at times, and it can also be very frustrating when you don't know what sounds you should be using, how many layers, what FX to use on them, or how to EQ them etc! The list goes on!
With your Kick and Bass being the foundations of your track it is very important that you get it right or everything else will start to fall apart. In this tutorial, I am going to be guiding you through every single step of the process in an easy to follow way while explaining everything that I am doing, and most importantly why I am doing it. You will be creating amazing bass lines in no time! 
I'll be showing you powerful techniques that will help you get a professional sound so that when you come back to listen to your track in the morning it sounds just as good as you thought it did the night before!
Already got one of the other Kick & Bass tutorials? This tutorial covers different patterns, different sound selection and how to make your bass have a more uplifting feel than the other tutorials + more!

---
The video covers:
 Choosing the right sounding kick.
 Understanding which bass notes will work with your kick.
 Understanding what makes a sound more uplifting.
 Creating an uplifting bass pattern groove.
 Getting a groovy sub bass.
 Choosing the right sounds for your basses.
 Creating depth with your bass layers.
 Applying movement to your bass sounds.
 Mixing your kick, sub and mid basses layers together.
 Layering, Fine-tuning EQ and ducking techniques.
 What effects to add to your bass layers.
+ much more!

---
Video Duration:
90 Minutes
---
Your Tutor
Allan Morrow – International Trance DJ/Producer. Tracks signed to labels such as Armada, Blackhole Recordings, Discover Records, FSOE, Kearnage Recordings, Mental Asylum Records, Pure Trance, Outburst Records & Many more!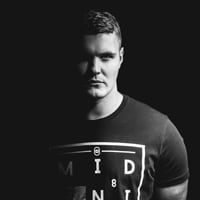 ---
I don't use Ableton Live I use a different DAW. Can I still use this video?
Yes, all the technique you will learn in these videos you can be implemented into your own DAW using your own unique DAWs plugins.
---
What software synths or plugins are used in this video?
Ableton Live 10 Suite plugins
LFO tool
Sylenth1
Spire
Span (Free Plugin from Voxengo)
***Please note the above plugins and samples are not essential as you can use any of your preferred plugins or samples to re-create your own unique sounds.

---
For more tutorials check them out here