Trance Mastering Tutorial [44 minutes]
Trance Mastering Tutorial  – How can it help you?
Although it is a great idea to get your final track mastered by a mastering engineer (due to being another set of ears) it is also very useful to have an understanding of how to master your own tracks, so that you can make better mixdowns decisions and be able to make alterations to your track without it costing you more money each time!
How many times have you got your track mastered and felt that the pluck or kick, for example, could be slightly louder in the mix, but due to it costing another mastering fee you have just left it?
A master isn't going to fix a poor mixdown. If anything, it's going to make the issues more noticeable. Is this a bad thing? No! If you learn to master yourself, you can then go back and fix the problems in your mix as many times as you like without having to pay until its perfect. No more mediocre mixdowns!
As you all know, your tracks will have many versions (Final V1, Final V2, Final Final, Final Final v2 etc).
Getting them mastered each time to test out in a club or on different systems can get expensive. So, do your own master on them until you are completely happy and then once you are, hand it over to the final set of ears. You may even want to use your master and save yourself, paying someone altogether.
Either way, having a good understanding of how to master your tracks will help you produce the best music possible and save you time and money in the long run. So in this tutorial, I am going to show you how I master my tracks in a very easy to understand way.
---
The Trance Mastering video covers:
– What to look out for before mastering your track.
– Why it's essential to have a good idea of how to master yourself.
– How your mixdown should look before mastering.
– How much headroom is needed before a mastering a Trance track.
– The plugins used to master your tracks.
– Getting the most out of your master.
– Using plugins to polish your final master.
– Compression, Stereo Imaging & Limiting.
– Analysing the Audio file to make mastering decisions.
& much, much more!
---
Your Tutor…
Allan Morrow – International Trance DJ/Producer. Tracks signed to labels such as Armada, Blackhole Recordings, Discover Records, Kearnage Recordings, Mental Asylum Records, Pure Trance, FSOE, Outburst Records & Many more!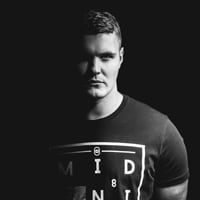 ---
I don't use Logic Pro X I use a different DAW. Can I still use this video?
Yes, all the technique you will learn in these videos can be easily transposed into your own DAW.
---
What software synths or plugins are used in this video?
The tutorial is done using only Logic Pro X plugins, Ozone 8's Imager & AOM Invisible Limiter (These plugins aren't essential though to get a good master. You can use any plugins of your choice)
Purchase your copy, download instantly & start learning straight away! 
For more tutorials check them out here
To listen on Soundcloud check here