Allan Morrow – Thinking Outside The Box – Episode 003 (Trance Bass Line Special) Video Tutorial
Tired of producing in the same way?
Tired of using the same FX chains on your sounds?
Are you stuck in a loop?
Can't get creative?
Watching videos or other producers and thinking "Why did I never try that?"
Tired of using generic sounds?
Want to create sounds that no one else is?
Struggling to stand out amongst the crowd?
"to think differently, unconventionally, or from a new perspective."
Welcome to the "Thinking Outside The Box" Series! I have started this series to open up peoples minds on how to get creative with your sounds. Although predominantly aimed at Trance sounds, this series can open up the minds of anyone producing any style of genre. If you are picking samples from packs and just throwing them in your tracks why not get creative with them and create your own samples or manipulate them in a way that no one else will of done before?
In this episode, I am concentrating on different bass sounds and opening my mind and getting creative. A lot of you have a creative side inside you it just needs to be unlocked! How many times have you seen producers do something and thought to yourself "Why did I never think of that?"
Watching this series should open your mind to new ways of manipulating sounds to make them your own while also discovering new effects chains and creative ways of standing out as a producer.
Allan Morrow – Thinking Outside The Box – Episode 003 (Trance Bass Line Special)
Trance Bass Lines play an essential part in Trance music and give your tracks that unique sound that can make you stand out from the rest. In this video tutorial, I will be showing you how to get creative with them, and not just creating your "standard rolling Trance bass line".
The video covers:
 Creating several unique bass lines (Listen to Audio Sample above +more)
 Creating unique send channels for your Trance Bass.
 Multi-layering bass hits.
 Creating movement with your Trance Bass.
 Creating tension with your Trance bass for unique builds by using unique automation techniques.
 Creating sustained basses.
 Getting creative with bass patterns.
 Making your basses less static.
 Working with sub bass.
 Manipulating bass loops to create unique effects.
 Weird and wonderful ways of working with Trance bass & much, much more!
Your Tutor
Allan Morrow – International Trance DJ/Producer. Tracks signed to labels such as Armada, Blackhole Recordings, Discover Records, Kearnage Recordings, Mental Asylum Records, Pure Trance, Outburst Records & Many more!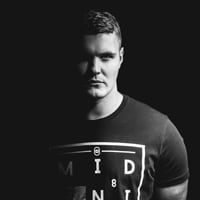 I don't use Logic Pro X I use a different DAW. Can I still use this video?
Yes, all the technique you will learn in these videos you can be implemented into your own DAW using your own unique DAWs plugins.
What software synths or plugins are used in this video?
Logic Pro X plugins
LFO tool
Sylenth1
***Please note the above plugins are not essential as you can use any of your preferred plugins to re-create your own unique sounds.
For more tutorials check them out here