Progressive Trance – Arrangement – Video Tutorial 005
Stuck with arranging your track?
Not sure what elements need to go where?
Find your tracks being too repetitive?
Not sure about what type of arrangement you need for the sounds you have?
---
Struggle with arranging your track??
Welcome to the next episode in the Progressive Trance Production Course where ill be making a Progressive Trance track from scratch! In this episode, ill be going over the Arrangement!
The arrangement can be a struggle for some as they are unsure of what elements need to be brought in, and at what point.
You can go back and forth, adding in elements that either come in too soon, or you have areas of a track that sound too repetitive and become boring.
The arrangement is obviously very important, as an arrangement that doesn't work for the types of sounds you have can confuse the dancefloor, and can stop the track from telling the story that you set out for it to do.
You need to grab the listeners attention & keep it progressing & evolving!
In this tutorial, I am going to be showing you the next stage of the track, and that is getting the skeleton of the track mapped out. This allows you to see then if any more elements are needed for your track, or if any elements are not really needed and are just wasting space in your mix.
After your arrangement is mapped out, you can then move on to perfecting your transitions between the different sections of your track with automation etc.
---
The Trance Arrangement Tutorial covers:
Tips for making arrangement easier.
Understanding which elements to use in each section.
Changing elements you already have to keep the track interesting.
Understanding how building certain sections first can help you.
How to keep the listener engaged.
Creating DJ Friendly intros
Understanding which sounds work where and why.
Laying out your breakdown, build-ups, and drops & preparing your track ready for the transitions.
How to introduce elements.
Changing sounds around to see which ones work best for that specific area of the track.
+ much more!
---
How it will help
Finish Tracks Faster – Start finishing tracks faster once you understand how to arrange them! No more random sections that are not pieced together.
Get out of the loop! – Once you know how to start arranging you will be equipped to get out of the loop you are stuck in.
In-depth understanding – Get a deep understand of why a certain element is added when it is, and how it changes the mood of that section.
+ More!
---
What makes AM Studios tutorials different from the rest? 
There is no set way to produce music, and you are always going to come up against issues and creative blocks. In these tutorials, there are no pre-planned sounds, and everything is done in real-time so that you get to see any problems that come up and how to overcome them.
This is a much better way to learn than watching sounds that already fit, fall right into place. We all know that is not how producing music works in the real world! Watching in real-time will equip you with the skills and understanding of how to overcome any particular issues that arise. It will show you different ways to tackle it, so you don't quit, and instead, come out of the studio with completed projects.
---
Video Duration:
2 hours 40 minutes
---
Your Tutor
Allan Morrow – International Trance DJ/Producer. Tracks signed to labels such as Armada, Blackhole Recordings, Discover Records, FSOE, Kearnage Recordings, Mental Asylum Records, Pure Trance, Outburst Records & Many more!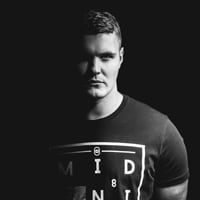 ---
I don't use Logic Pro I use a different DAW. Can I still use this video?
Yes, all the technique you will learn in these videos can be implemented into your own DAW using your own unique DAWs plugins.
---
What software synths or plugins are used in this video?
No 3rd part plugins are used to arrange the track. The elements that are already created in the project use Logic Pro plugins and a few other third-party plugins, but this will make no difference to your arrangement or learning from this video.
---
Instantly download your copy now and start getting your tracks one step closer to being finished! 
Check out the other videos in the Progressive Trance series HERE