Progressive Trance Melody & Breakdown –  Video Tutorial 002
Wanting to learn how to produce an epic sounding Progressive Trance melody & breakdown?
Not sure which sounds to use or how to create the right vibe?
Struggle to find the right progression to keep the break building?
Breakdown lacking that nice progression?
Wondering what style of melody to use?
Not sure what type of pads to use?
Not sure how to add harmony to keep the structure emotional?
---
Allan Morrow – Progressive Trance Melody & Breakdown Tutorial 
Welcome to the latest AM Studios series! In this series, Allan will be going through every step to show you how to make a Progressive Trance Track. After getting the Kick & Bass laid out in the last video (Check it out here), it's now time to build the most important part of the track… the theme of the track. By this, I mean the breakdown and main riff/melody.
I'll be showing you how I build the Progressive Trance Melody & Breakdown from the ground up, and explaining my thought process behind everything I do, and the reasons why. This is all done in real-time (no pre-planned sounds) so you can see any issues or tweaks to be made as they happen. Learning this way is a much better way than seeing a melody midi dropped in, and then an already chosen sound then added to it.
I'm going to explaining in great depth why I am picking the type of melody I have. Why I am choosing the sounds I am, and the reasons I choose certain ways of doing things in the studio.
With over 10 years of producing under my belt, I know exactly how it feels to be stuck in the studio, and this is why I want to guide you through any issues or misunderstandings you have during this process.
If you are looking to take your progressive Trance Melody & Breakdown to the next level, or just wanting to see another producer's approach, be sure to check this out!
---
The video covers:
 Creating a nice sub bass pad & progression.
 Understanding which sounds work and which don't for progressive Trance.
 Creating an arp/riff to suit your intro and break.
 Creating harmonic pads to suit your progression.
 Choosing the right sounds for your pads.
 Applying texture/atmospheric pads.
 The thought process behind every bit of processing.
 Automation, EQ, Effects, Levelling & layering.
 Understanding where to layer and why.
 Delay & Reverb techniques for your plucks.
+ much more!
---
Video Duration:
2 Hours 25 Minutes
---
Your Tutor
Allan Morrow – International Trance DJ/Producer. Tracks signed to labels such as Armada, Blackhole Recordings, Discover Records, FSOE, Kearnage Recordings, Mental Asylum Records, Pure Trance, Outburst Records & Many more!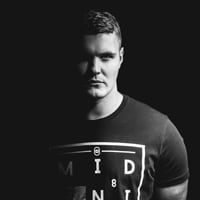 ---
I don't use Logic Pro X I use a different DAW. Can I still use this video?
Yes, all the technique you will learn in these videos you can be implemented into your own DAW using your own unique DAWs plugins.
---
What software synths or plugins are used in this video?
Logic Pro X plugins
LFO tool
Sylenth1
Span (Free Plugin from Voxengo)
Audio Samples
***Please note the above plugins and samples are not essential as you can use any of your preferred plugins or samples to re-create your own unique sounds.
---
For more tutorials check them out here
Check out the rest of the series
here