Allan Morrow – Tech Trance Kick & Reverse Bass Tutorial [60 mins]
Want to know how to make that fat sounding Tech Kick & Reverse bass you hear in Tech Trance?
Tried but never got it to sound quite right? 
Struggle with where to even start?
Not sure about what samples to use?
Getting a classy sounding Tech Trance Kick & Reverse Bass can be quite difficult at times. Especially when not done correctly, as it can sound cheap and very unprofessional. There is also a fine line where it can start sounding like hardstyle if not done correctly. If you have found yourself trying to make a Kick and Bass like this, but it never quite sounds right then be sure to check this out!
This "Allan Morrow – Tech Trance Kick & Reverse Bass Tutorial" will show you exactly how Allan Morrow creates the sample sound above with much ease and without over complicating the process.  
---
The video covers:
– Kick selection and what sound to listen out for.
– Creating the right bass sample from your synths.
– Exporting bass samples and using the right processing for the desired effect.
– Sidechain setting to create the right reverse bass sound.
– Creating multiple reverse basses with different kicks.
– Creating a reverse bass from VST & samples.
– Understanding which samples to use and why.
& much, much more!
---
Your Tutor…
Allan Morrow – International Trance DJ/Producer. Tracks signed to labels such as Armada, Blackhole Recordings, Discover Records, Kearnage Recordings, Mental Asylum Records, Pure Trance, FSOE, Outburst Records & Many more!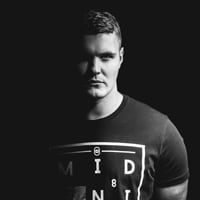 ---
I don't use Logic Pro X I use a different DAW. Can I still use this video?
Yes, all the technique you will learn in these videos can be implemented into your own DAW.
---
What software synths or plugins are used in this video?
The tutorial is done using only Logic Pro X plugins, Ozone 8 Imager, LFO Tool, Audio Samples, Sylenth1 & Spire (***These synths aren't needed though for the purpose of this tutorial. You can use any synth of your choice)
---
For more tutorials check them out here
To listen on Soundcloud check here